In this section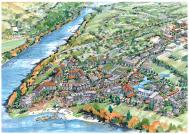 The Remarkables Park Zone Master Plan consists of ten distinct neighbourhood precincts connected by a comprehensive green network of paths and trails.
Find out more about Neighbourhood Precincts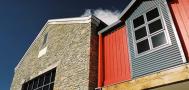 Remarkables Park unique urban design and architecture celebrates the rich character of Central Otago while drawing inspiration from contemporary New Zealand architecture and hallmarks of successful international resorts.
Find out more about Urban Design and Architecture
Remarkables Park Town Centre is a busy gateway to Remarkables Park. The centre is refreshingly customer friendly. Its unique urban design, architecture, colourful buildings, beautifully landscaped open space and extraordinary mountain vistas all combine to provide a memorable destination.
Find out more about Town Centre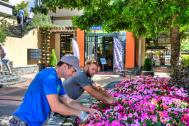 Remarkables Park is a popular destination for both locals and visitors who enjoy getting together and relaxing in its landscaped courtyards and plazas while still appreciating its wide open spaces and mountain views.